Road construction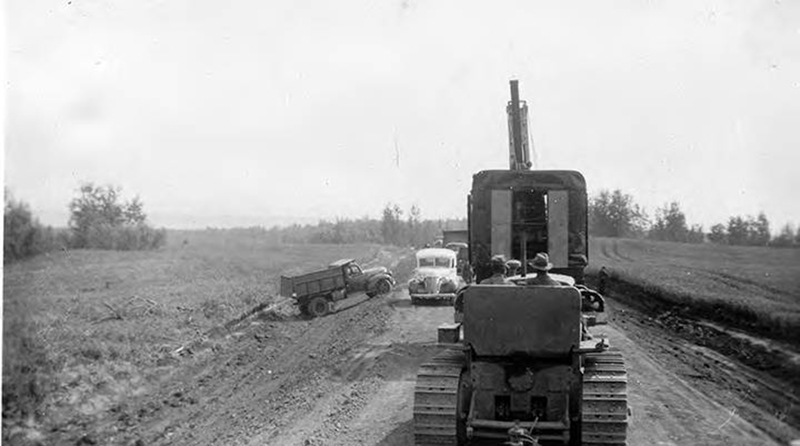 Dublin Core
Description
Several vehicles line up along the roadway behind construction vehicles. The photographs in this collection came from a U.S. Army soldier with Company G, 477th during World War II. The unit supported U.S. Army Corps of Engineers and civilian personnel constructing the Alaska Highway; serving on the southern section of the highway, between Dawson Creek and the Sikanni Chief River in British Columbia.
Source
Thomas Saplak photographs, Archives and Special Collections, Consortium Library, University of Alaska Anchorage.
Rights
Archives and Special Collections does not hold copyright to this item. Please contact Archives for further use.
Relation
https://archives.consortiumlibrary.org/collections/specialcollections/hmc-0540
Identifier
uaa-hmc-0540-17c
Coverage
British Columbia
Citation
"Road construction,"
Archives and Special Collections, UAA/APU Consortium Library online exhibits
, accessed January 26, 2020,
https://consortiumlibrary.org/archives/omeka/items/show/852
.