Fabulous prizes to be won! Are you a UAA student enrolled this fall? Think you might know your way around campus or want to try finding your way around campus? We have 8 historic photos taken on the UAA campus. Your task, should you accept it, is to find these locations and re-photograph them.
Here's the details:
How it works:
Put together a team of 3-6 people, all of whom must be registered for classes at UAA in the Fall 2018 semester. Nobody can serve on more than one team.
Select one teammate to be your designated photographer
Stay safe! Don't take any chance of injuring yourselves or others (and please, please, please, don't climb on the artwork!)
Go look for the locations depicted in these photos and retake the photos with your group in them. Remember, you're looking for the location (i.e. buildings) as some elements may have been moved. Please don't move furniture, plants, etc to get your picture.
All members of your group, except the designated photographer, must be in each photograph
Post the photos to Instagram and make sure you tag the Archives @clarchives and use the hashtag #picturinguaa with each image (make sure it's a public account so we can see them)
Email the Archives uaa_archives@alaska.edu by 5 pm on 9/4 with a list of your team members and the name of the Instagram account where you posted the images
We want to share your work with the world so we may grab them and share them via our social media accounts (Instagram, Twitter, Facebook): by participating in the challenge you're agreeing that it's okay for us to do that
Prizes for:
The first team to complete the challenge—we'll be using the date stamp on the email to the Archives to determine this ($20.00 UAA Bookstore gift certificate to each team member) so don't wait til 9/4 to notify us if you finish sooner!
The most creative recreation of a photograph as agreed upon by the archivists and maybe a couple of celebrity UAA judges ($20.00 UAA Bookstore gift certificate to each team member)
Here's the 8 photos (click on them to see a larger view):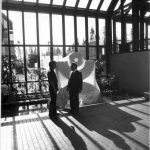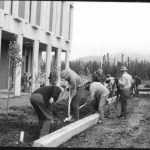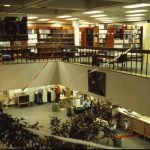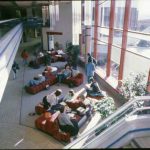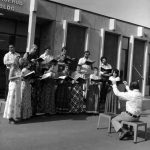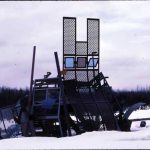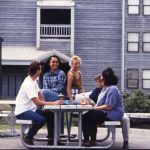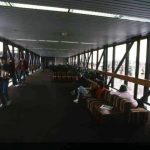 The post The UAA historic photo scavenger hunt! appeared first on Archives and Special Collections.