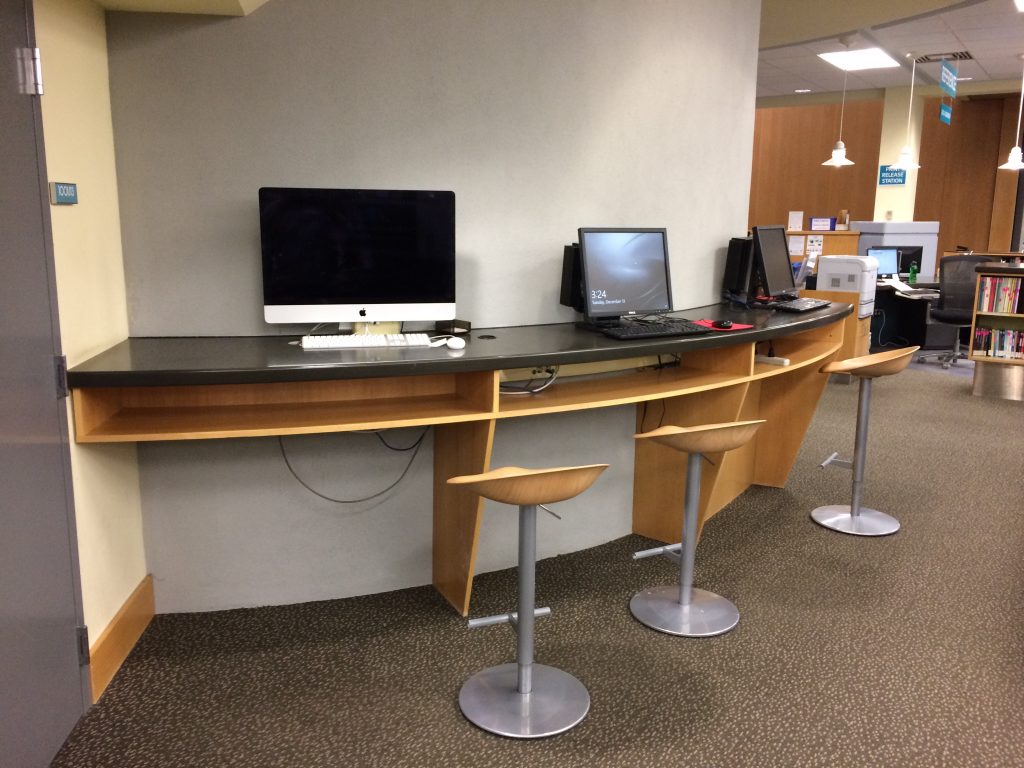 A growing body of evidence suggests that too much sitting is bad for your health.  Studies show that on average, people who sit too much shave a few years off their lives, and they are at increased risk for obesity, diabetes, and other ailments.  On the other hand, workers with standing or sit-stand desks have been found to be more productive, experience less body discomfort, and show greater satisfaction and engagement in their work.
The Consortium Library responded to user requests and recently added three stand up stations to our public research computers.  With two PCs and a Mac, there's something for everyone.  And speaking of something for everyone, in case you don't feel like standing, we added high stools.
Be sure and look for the computers tucked around the corner from our Foucault Pendulum!