Have you ever found yourself at school and discovered your phone or your laptop needed a charge?  You scoured the library looking for an outlet, but you didn't want to put your phone on the floor while you sat somewhere else?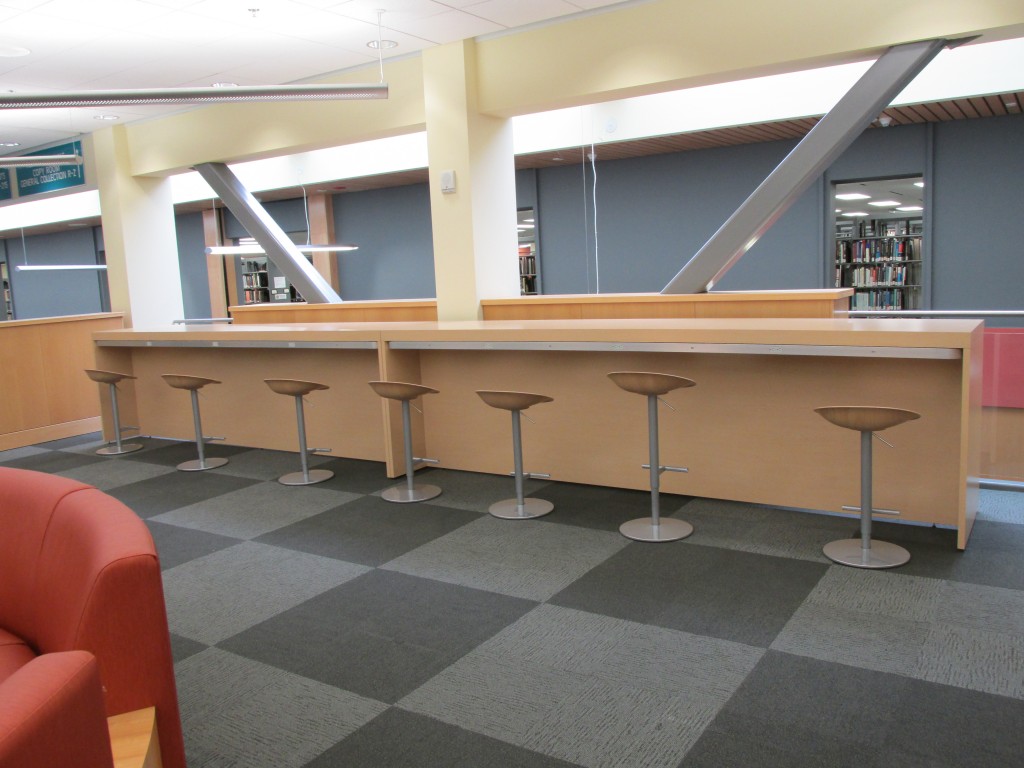 The Charging Bar on Level Two of the Consortium Library has you covered.  You can plug in your device (to an electrical outlet or USB connection) while you're working, and stop worrying that the next person who walks by will step on it by mistake.
We've heard from students that you need more electrical outlets, and we have increased the overall number of outlets on Level Two.  Whether you're at the Charging Bar or near the Government Documents collection, you'll find more places to recharge than ever before.