The Consortium Library has free scanners for your use.  Library users can scan books, articles, papers, photographs … really anything that can be placed flat on a desktop surface at the three Bookeye scanners.  That's not all.  We also have a microform scanner, capable of digitizing microfilm and microfiche.
Users can save scans to a USB drive or email from the scanner.  We have two Bookeye scanners in the Copy Room on Level One, and a third scanner on Level Two, near the ARLIS atrium.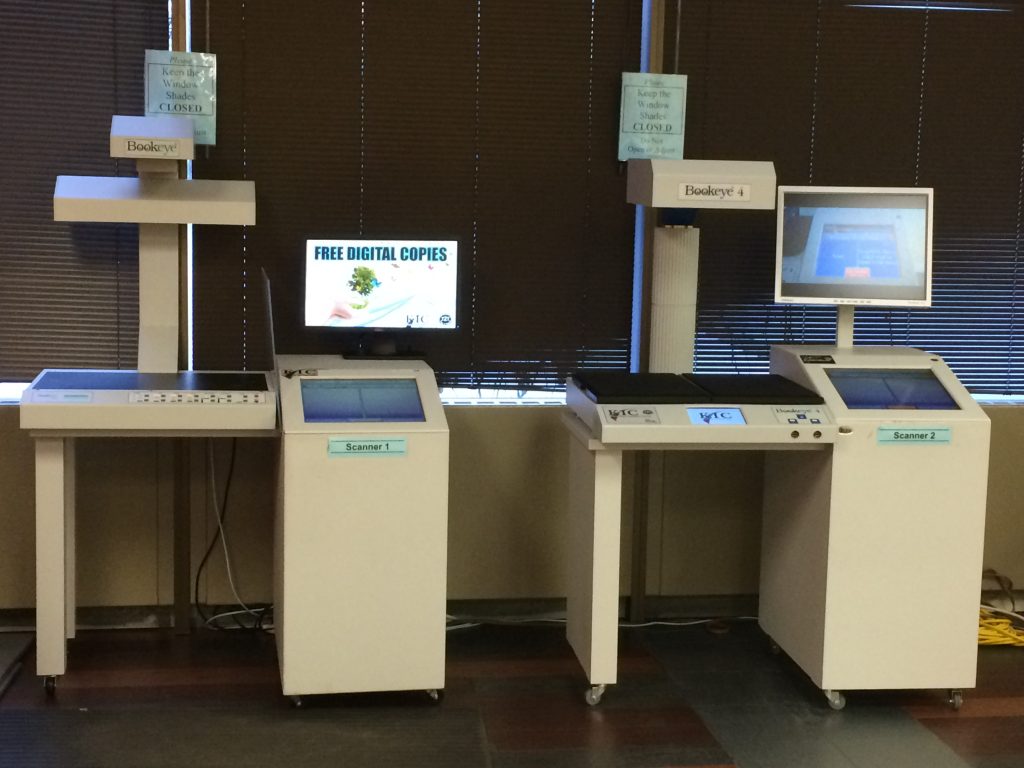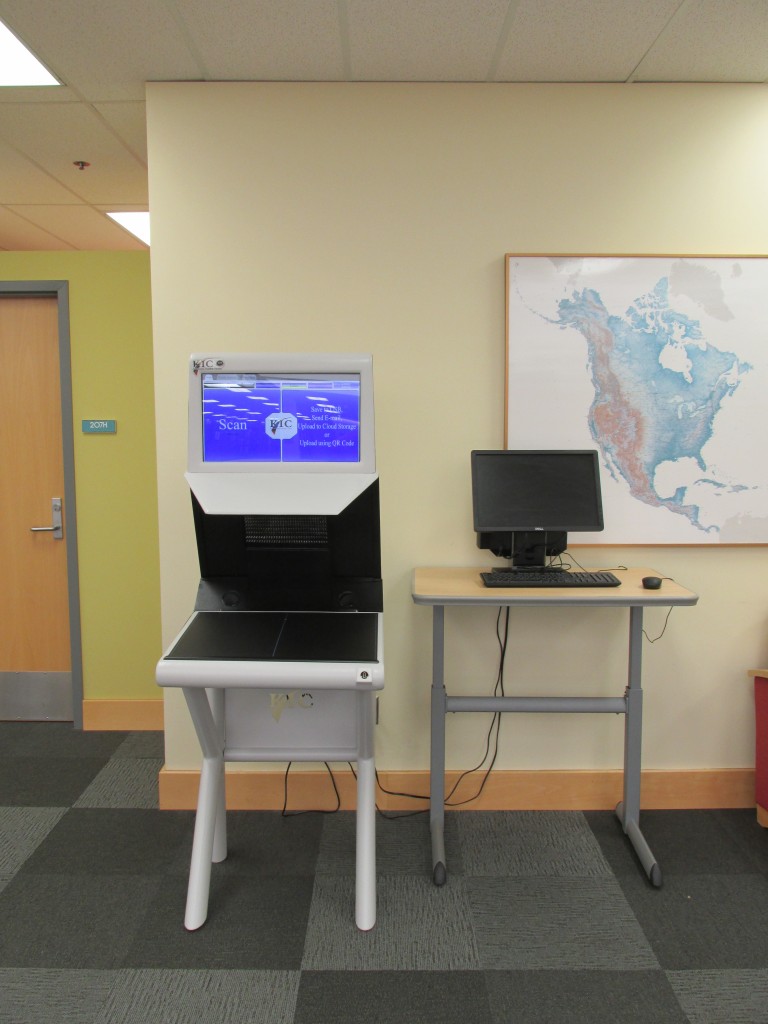 Look for the Microform Scanner in the Copy Room on Level One.