Ah, the sweet smells of dying leaves and pumpkin spice are filling the air and we're entering the season of increased library use!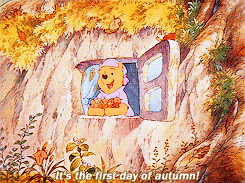 As you begin needing to access databases from home or place holds of books, it can be tricky to know what login to use where. This blog post will walk you through the various services you can access with which logins.
To Access Your Library Account
If you need to place a book on hold or renew a book, you'll want to access your library account. You can do this by going to the library home page and clicking "My Library Account" in the upper right-hand corner of the screen. You will use your student ID # as the card number. Your PIN is a 4-digit number. If you've never changed your PIN, it sets to the last 4 digits of your student ID # by default. Once you log in, you can change your PIN to whatever 4 digit code you prefer.
To Access Databases and Ebooks Off-Campus
We're all spending more time off-campus, so you may find yourself needing library resources from home. Once again, you'll start at the library home page. You'll then click "Off-Campus Access" in the upper right-hand corner of the screen (right next to My Library Account.) Your login here is the same as your Blackboard credentials.
Once you're logged in, you'll be able to get into all the databases on the library website and open ebooks just like you can when you're on campus WiFi.
To order materials through Interlibrary Loan and Document Delivery
If you need an article, Interlibrary Loan is a service that borrows materials from libraries around the world. It allows you to order items not found in the library catalog or in any of the library's online subscriptions.
Document Delivery is a service that allows you to order items held in the library's print collection including book chapters and journal and newspaper articles. When you place an order for an article, we will find it in the print collection, scan it, and deliver it to you electronically. It is not used for materials available through an online database.
To use either of these services, you'll start (you guessed it) from the library home page. From there, click "Interlibrary Loan" under "Services." You then use your Blackboard credentials to log in. If you've never used these services before, you'll need to register. Once you do that, you'll only need to log in with those same credentials in the future.
If you have any questions about how to access any of these resources, let us know on the Ask Us page!